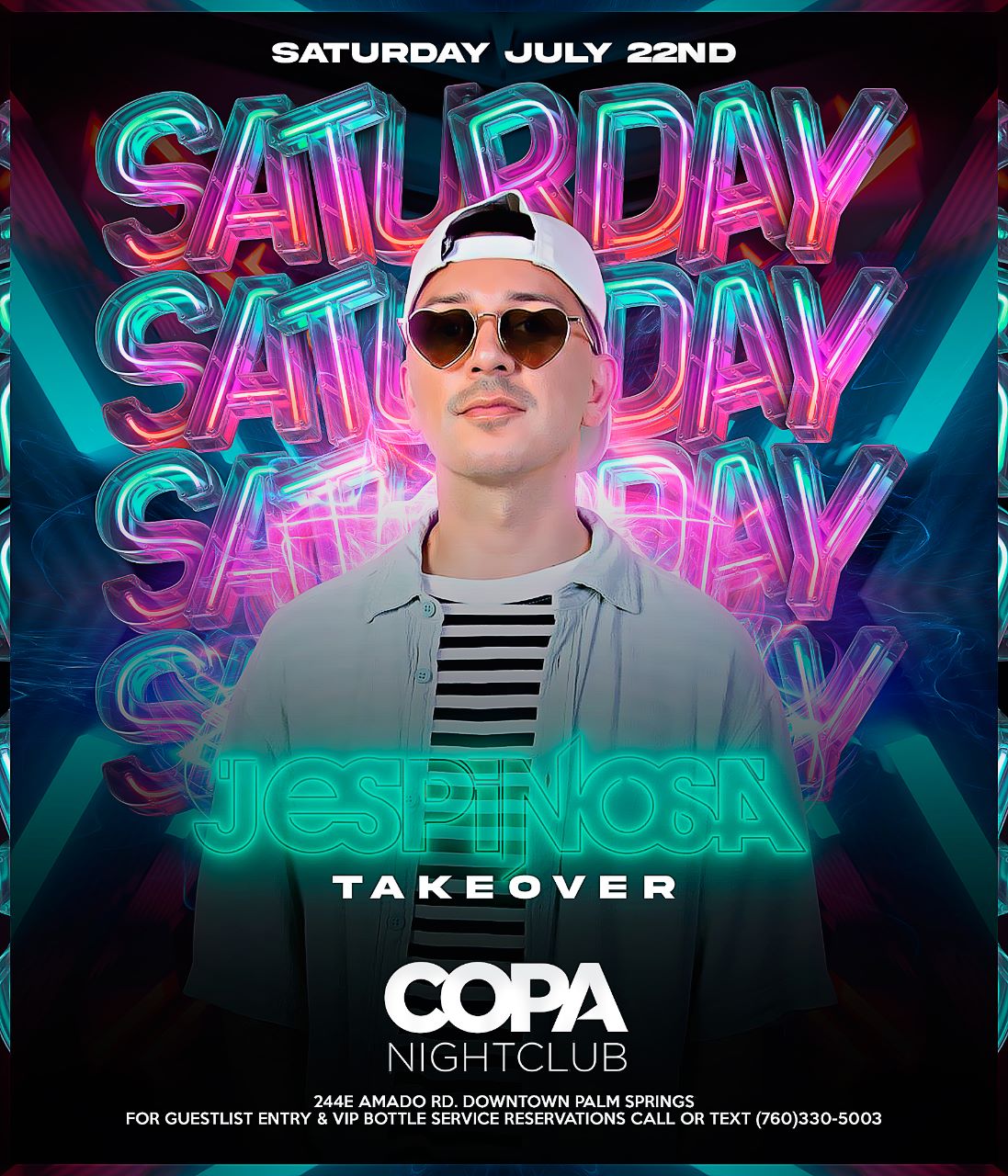 COPA NIGHT CLUB SAT NIGHT - DJ J ESPINOSA at JULY, 22
DJ Espinosa born and raised in the San Francisco Bay Area, J. Espinosa began perfecting his craft at the age of 14.
At the age of 17, he made his radio DJ debut on Wild 94.9 / KYLD San Francisco making him the youngest DJ to hold down a full time mix show at the time.
Today, J. Espinosa has become one of the most listened to and influential DJs that the San Francisco Bay Area has seen in quite a while.
Aside from playing at the hottest nightclubs across the country and holding down the airwaves every weekend on 97.7 NOW J. Espinosa is the Oakland Raiders' in house DJ. He also holds the title as the 2015 USA Champion in the world's biggest party rocking DJ competition, Red Bull Thre3style.
J. Espinosa keeps the dance floors packed, radios blaring, and ears ringing every day of the week. Any style, any genre, any club, any task is simple and by far achievable for the fact that J. Espinosa's career has always been based on two things… QUALITY and SKILL.