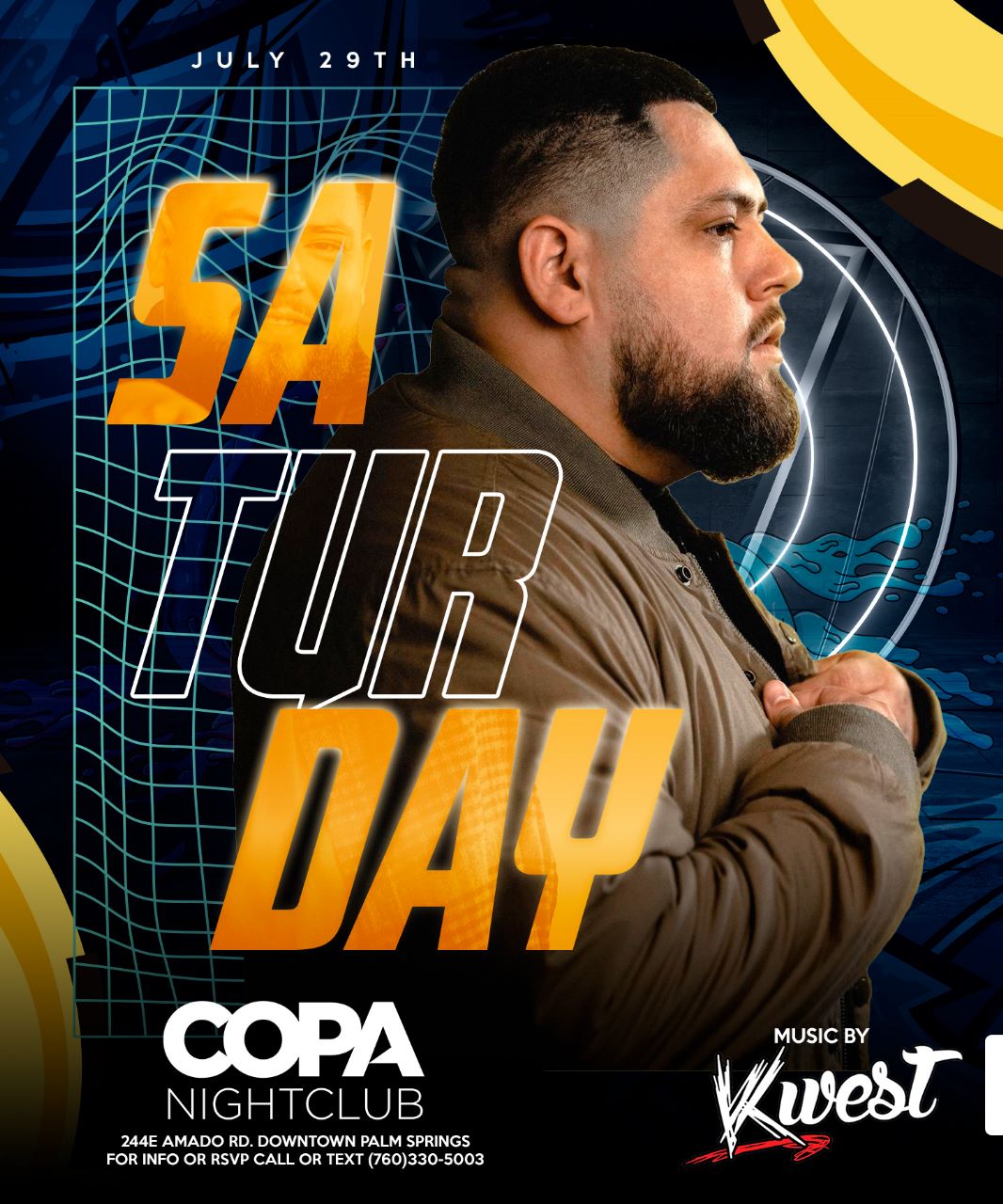 COPA NIGHT CLUB SAT NIGHT - DJ KWEST at JULY, 29
DJ KWEST is a well-known DJ and radio personality from Real 92.3 Big Boy's Neighborhood in Los Angeles, California. He is known for his energetic and eclectic mixes that feature a range of genres, including hip-hop, R&B, Latin & Pop.
Kwest's career in music began in 2010, when he started DJing at local clubs and events in the Los Angeles area. His skills quickly caught the attention of industry professionals, and he soon found himself performing at major events and radio stations syndicating him across the nation.
Perhaps most notably, Kwest is a regular on Real 92.3 Big Boy's Neighborhood, where he serves as the official DJ for the show. He is known for his lively banter and infectious energy, and has become a fan favorite among listeners.
With his impressive skills and infectious personality, DJ KWEST has become a beloved figure in the Los Angeles music scene and beyond, inspiring and entertaining audiences with his unique blend of music and charisma.