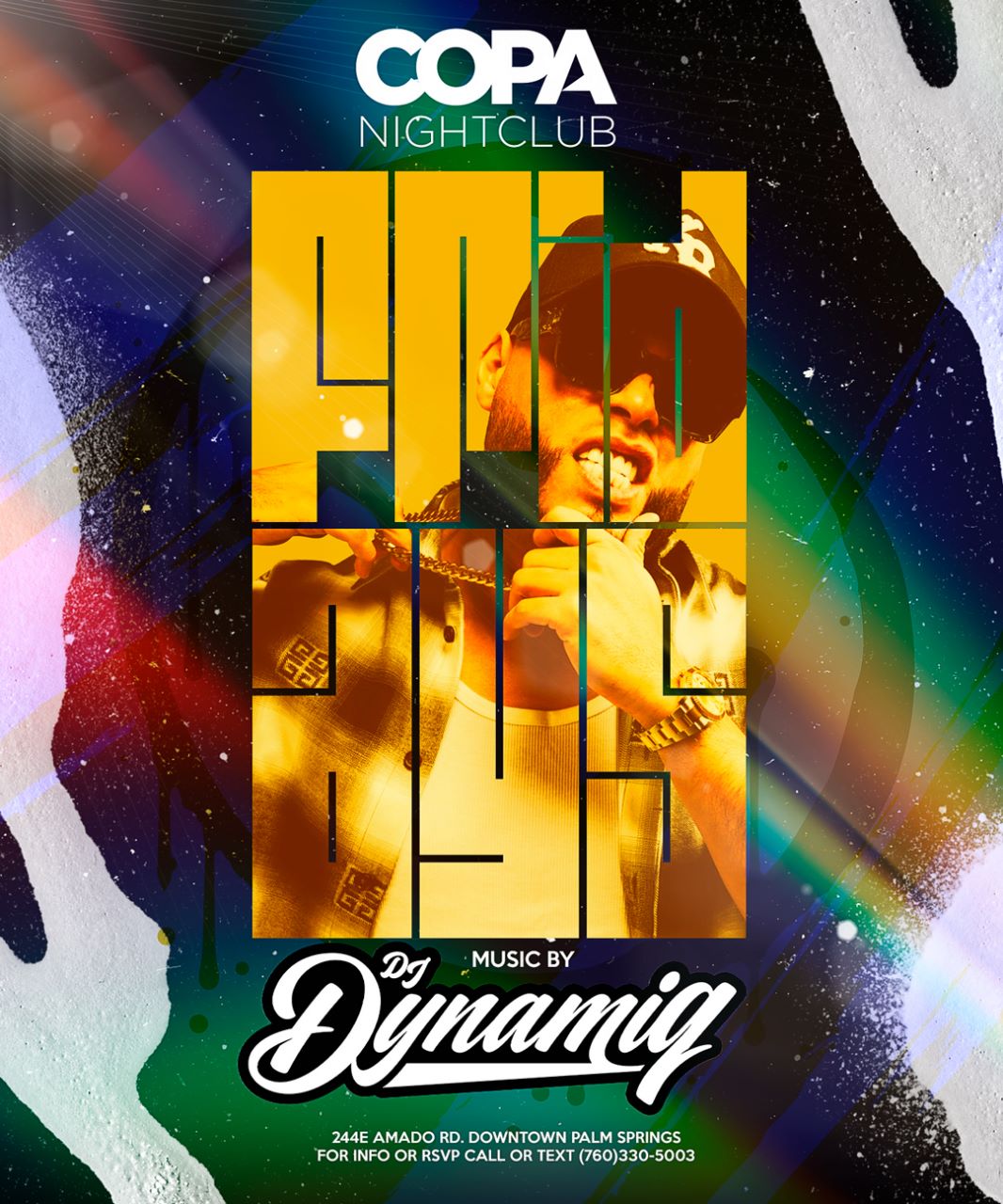 COPA NIGHT CLUB FRIDAY NIGHT - DJ DYNAMIQ at JULY, 14
DJ Dynamiq is a prominent DJ and producer hailing from San Diego, California. He has become a household name in the DJ community, known for his electrifying sets and signature sound. His ability to seamlessly blend various genres of music, including hip-hop, electronic, and pop, has made him a favorite among audiences across the world.
Dynamiq has played at some of the most prestigious venues and events in the industry, including the Billboard Music Awards, Baja Beach Fest, and the iHeartRadio Music Festival. He has also shared the stage with notable artists like Justin Timberlake, Drake, and Diplo.
Despite his success, Dynamiq remains grounded and dedicated to his craft. He continues to innovate and push boundaries, constantly evolving his sound and style. With his infectious energy and passion for music, DJ Dynamiq is sure to remain a force in the industry for years to come back.